Celebrating our Adoptive Families
Meet some families whose lives have been touched by adoption. Each of their inspiring stories showcases the true meaning of family and the incredible power of adoption.
"God has a pure and perfect plan for every child and these seven were made for us."
– Earl & Danielle Edwards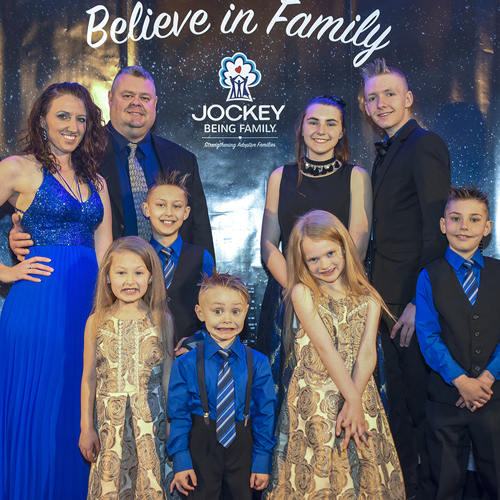 The Edwards Family
Earl and Danielle Edwards are proud adoptive parents of seven children, five from foster care through Lutheran Family Services. The family cherishes their time together, cooking and eating wholesome meals, swimming, rock climbing, being outdoors, and actively serving at church. They love including the birth families whenever possible—the Edwards family feels the more positive loving people surrounding their children, the better.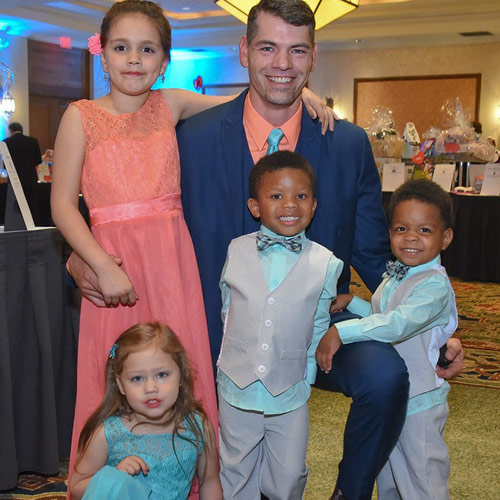 The Maikowski family
Pro football wide receiver, Jordy Nelson continues to be a proud Jockey Being Family ambassador. After having their first child, the Nelson's knew they wanted to continue to grow their family. Welcoming a son, and then a few years later a daughter, Jordy and his wife knew adoption was a great way to give a child a "forever family".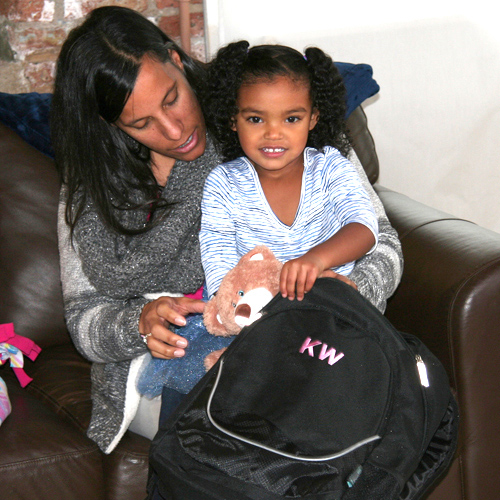 The Williams Family
About 3 years ago our family was called by God to start the journey of foster care. As we went through the process, we felt called to only foster school age and older. But, a family we attended church with asked if we would be willing to take placement of a baby girl that was soon to be born. On a Friday afternoon, we received a call asking if we could take placement of the baby and, without any further thought, we said yes. The moment we met her we immediately fell in love. After 28 months of providing the baby girl, Kaliah, with a safe, loving home, we were able to adopt her and call her our daughter Kaliah Kateri Faith Williams.