Parent and Family Resources
We believe education and post-adoption support are key to strengthening families for successful futures. Together with our partners, we are offering the following online support FREE for a limited time due to these challenging times.
Non-profit partners
Together with our partners, we create programs aimed at helping adoptive families throughout North America. To learn more about each partner, simply click on its logo.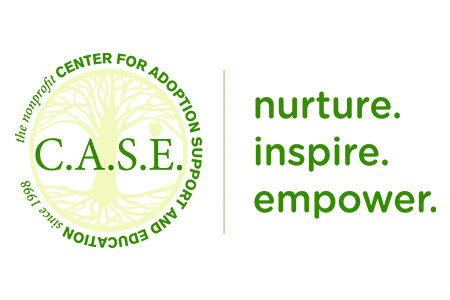 C.A.S.E
The Center for Adoption Support and Education (C.A.S.E.) is a national leader in mental health services for the foster care, kinship and adoption community nationwide with a focus on nurturing, inspiring and empowering families to grow and thrive. C.A.S.E. proudly partners with Jockey Being Family to provide educational resources for thousands of new adoptive families each year through the backpack program, as well as building the adoption competency of mental health therapists across Wisconsin and the country.
Creating a Family
Creating a Family's mission is to strengthen and inspire adoptive, foster & kinship parents and the professionals who support them. They believe that educated families are strong families, which is why they offer pre- and post-adoption online support, a weekly podcast that covers every aspect of adoption and support group toolkits that encourage discussion and engagement. Through their partnership with Jockey Being Family, they've been able to amplify their message and ensure all families have access to the resources they need.